Lazy Acre Records is a strange thing. A mutant child born to two mothers with all kinds of interesting people (godfathers and mothers if you like) helping us to guide the ship (and indeed our immensely musical crew) through choppy waters to the West Indies whereupon (via selling lots of records) we will be retiring to watch cricket, eat goat curry and drink Red Stripe from the can.
Whos at the helm of this crazy-ass ship you ask? Well come meet the gang: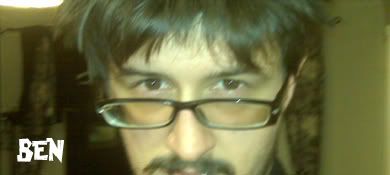 "Label head honcho" as one magazine feature called him recently Ben wears all manner of hats including: A&R, gig booking, artist liaison, social media whizz (ha!), artwork, publicity, label cheerleader, fearless asker of favours, radio plugger, CD burner, tea drinker, attention junkie.
In his spare time Ben enjoys growing beards and eating cake. And Police Camera Action.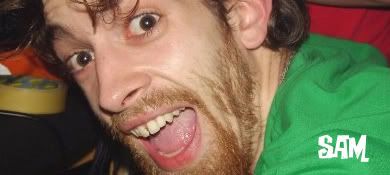 When not DJ'ing (under his DJ Cheat Moniker) or producing (via his Moggz pseudonym) Sam is building our super sexy new website, finding us great acts to work with and drinking almost as much Tea as Ben. Sam is also part of the awesome White Leaf Collective which runs all kind of awesome club nights and events in Herefordshire.
Interesting Fact – Ben and Sam used to live together at university. Ben used to steal Sams bed a lot. He used to get very grumpy about it.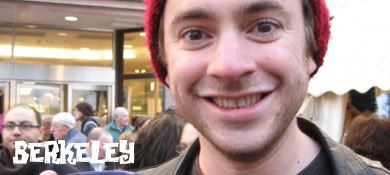 Having made the mistake of once giving Ben a job, Berkeley has been helping Lazy Acre since day one. Aside from providing unending support, hot musical tips, booking us great london gigs, legal advice and general beery bonhomie, Berkeley also runs the excellent Grapevine Sessions at The Bedford (Balham) with Ben which two nights in, is becoming a ripper of a feature on the South West London musical calendar.
Interesting fact (given the nautical theme above) - Berkeley recently took his theory exam to drive a boat. (Do you drive a boat? I don't know. Answers on a postcard)
Laura is an Italian born artist now residing in Vienna. After first meeting (via email...!) following on from some lovely things she wrote about The Little Hands of Asphalt, Laura has become a great supporter of Team Acre and is indeed currently doing the artwork and Austrian promotion for Uno Moller's record.
Interesting fact – Uno Moller was the first person Laura met when she travelled to Norway and it was her that hooked us up with his awesome acoustic stylings. I guess this makes her an A&R person as well.
Check out some of her awesome work over at
www.alicetragedy.org